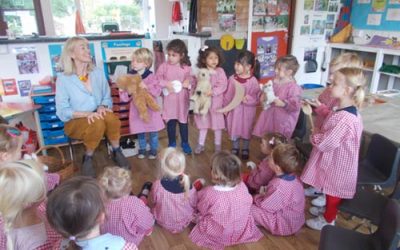 Victoria Bonham Carter came to recite some poetry and nursery rhymes.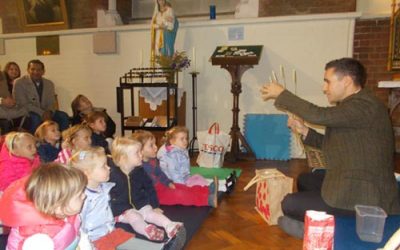 Harvest Festival –  The children visited Father Stephen at St Michael's church where he talked to  them about Harvest Festival.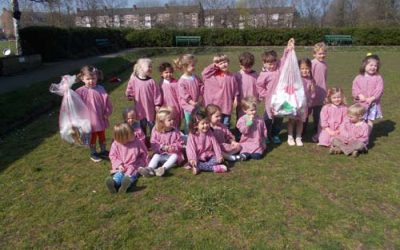 All the children collected litter from Vine Road Recreation Ground to keep our environment tidy.
The Big Class children dressed up as their favourite characters.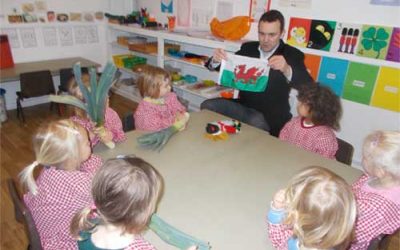 Alice's father came to talk to the little class about St.David's day.